On the 22nd February, 2022, the Regional Maritime University (RMU), Accra, Ghana, signed a Memorandum of Understanding (MOU) with the Fisheries Committee for West Central Gulf of Guinea (FCWC).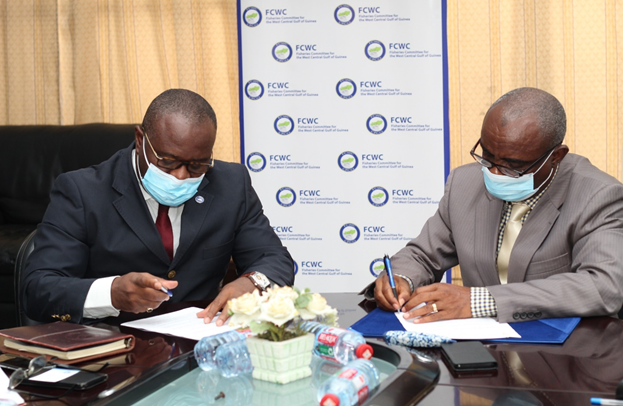 Thus the MOU between the two parties shall promote co-ordination and collaboration of activities, including exchange of information and expertise, to support the development of training materials and organizing of training sessions for fisheries, fisheries management, ocean governance, among others in English and or French, where applicable.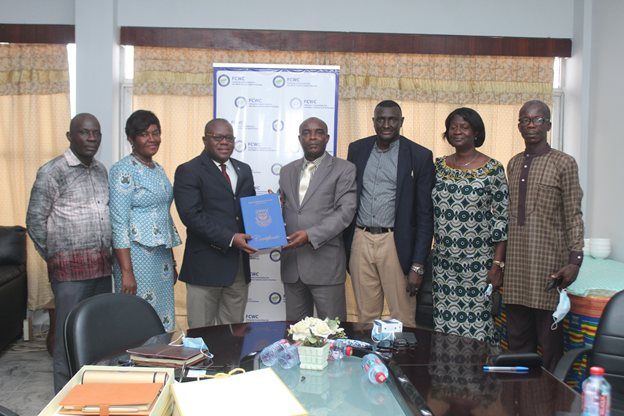 Present for the MOU were RMU officials comprising Dr. Jethro W. Brooks Jr.,  Ag. Vice Chancellor of RMU; Dr. Baboucarr Njie, University Registrar; Mrs. Felicity Ankomah-Sey, Ag. Dean, Faculty of Maritime Studies; Mr. Jones Addai-Marfo, Academic Registrar; Evelyn Quartey (Mrs.), Marketing Officer.  FCWC officials were  Messrs. Seraphin Dedi, Secretary-General & Head of Mission and Godfrey Baidoo-Tsibu, Regional Co-ordinator.
Information Source: Marketing Unit, RMU
Information Date: 24th February, 2022