On Wednesday 13th July, 2022, the Regional Maritime University (RMU) signed a Memorandum of Understanding (MoU) with the National Association for Heavy-Duty Equipment Operators Ghana (NAHOEG) to enhance the skills of operators by equipping them with the needed skills and knowledge, thereby making their profession more relevant to society and the job market.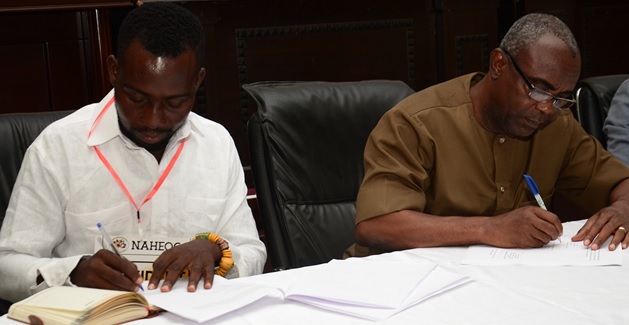 Speaking at the event, the Acting Vice Chancellor, Dr. Jethro Brooks Jnr., remarked that the objective of the partnership among others, is to upgrade the status of the heavy-duty operators by giving them top notch training and certification that meets international standards. Adding on, he stated that the partnership will give operators access to modern technologies and facilities available in the University. According to the Ag. VC, participants from NAHEOG and the general public will learn the operation of modern crane simulators, advance in professional welding and benefit from the ultra-modern ECDIS Laboratory among many others. He continued that, in achieving this goal, the University is set to upgrade and revise its programmes and develop courses suitable to the needs of the industry.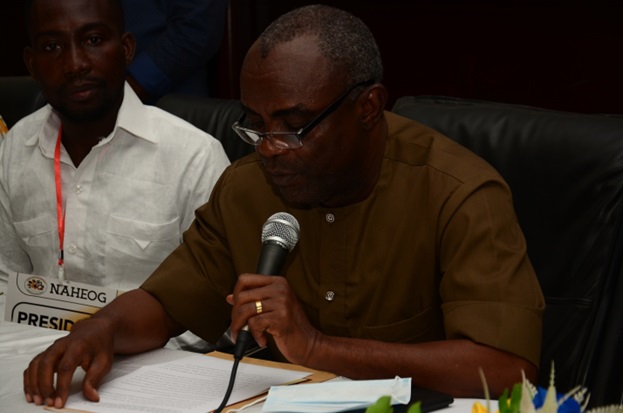 He further indicated the desire of the University to work with industries to identify skills needed for jobs as well as design programmes to develop the technical skills of participants. He called on other stakeholders to join forces with the University to jointly provide the needed manpower relevant to solve problems in the society. Adding to this, the President of NAHEOG, Mr. Dominic Kofi Eyiah, hoped that the collaboration will give operators of the association the long-sought certification and international recognition.   He was optimistic that University, with is diplomatic status, will refine them into change agents by empowering them with the technical and professional skills relevant to their field of work.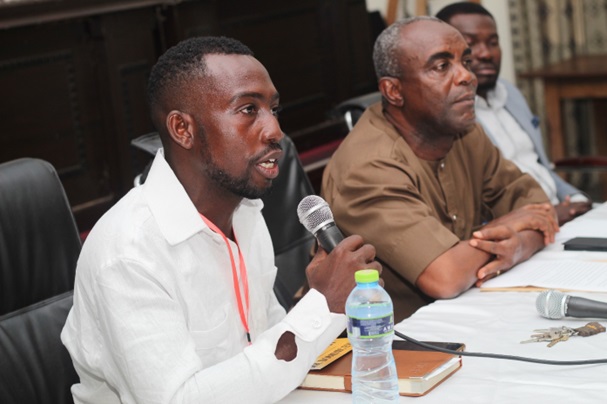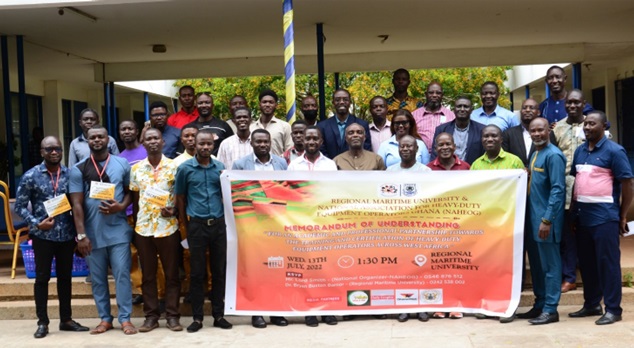 Information Source: Marketing Unit, RMU.
Information date: 15/07/2022