A set of twenty-five (25) trainees have graduated in Crane and Forklift Operations as part of the MoU signed between the Regional Maritime University (RMU) and the National Association for Heavy-duty Operators of Ghana (NAHEOG). The ceremony was held at the African Unity Auditorium on 9th March, 2023.
The relationship between the RMU and NAHEOG seeks to strengthen and bridge the gap between academia and industry with a view to producing students who can positively respond to industrial needs.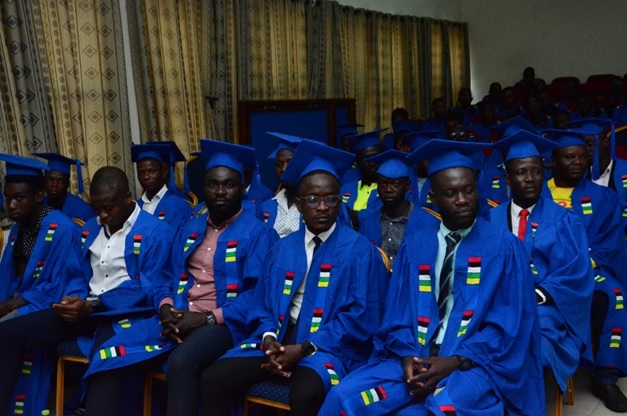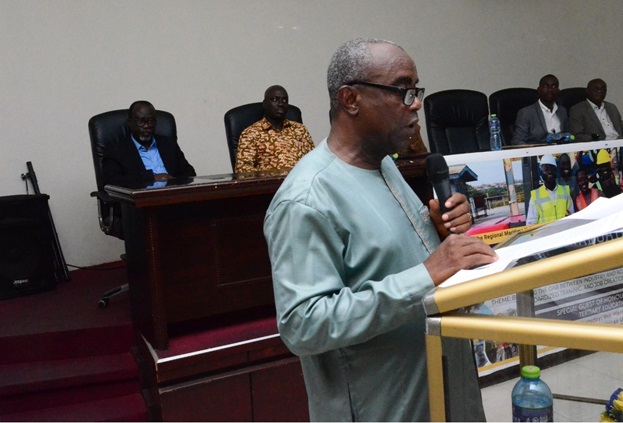 Speaking at the ceremony, the Acting Vice Chancellor, Dr. Jethro Brooks Jnr. congratulated the graduants for the successful completion of their training. He stressed on the need for standardized training and certification of operators within the sub-region. He added that by regulating the training, the skills of participants will be enhanced to meet international standards. Thus, promote a cross-barrier mobility of skilled labor. This he highlighted would give participants the competitive advantage to aspire for career progression overseas.
In his address, the Special Guest of Honor, Director of Tertiary Education; Ministry of Education, Dr. Bless Dzakadzi also congratulated the participants for the success in their training. He urged the trainees to put to use the skills acquired from the university as they join the industry. He established that, the economic transformation of any country heavily depends on its professional and career focused curriculum. For this reason, he championed the course of the university by calling on industries to enhance their technical knowledge by pursuing any of the available programmes at the University.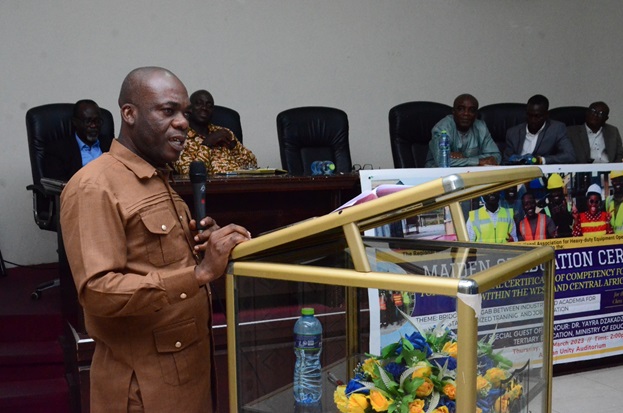 He called on all industry players to collaborate with the institution to help train students and staff on employable skills.
The ceremony was graced by dignitaries from the National Association of Heavy-Duty Operators (NAHEOG), representative from the Volta Aluminum Company Limited, Ghana (VALCO), RMU staff, students and friends of the media.
Information date: 9th March, 2023
Information source: Marketing Unit