It is announced for the information of Staff, Students and other Stakeholders, that the next IMDG Seminar on the above subject comes off from Monday 24th to Friday 28th October, 2022.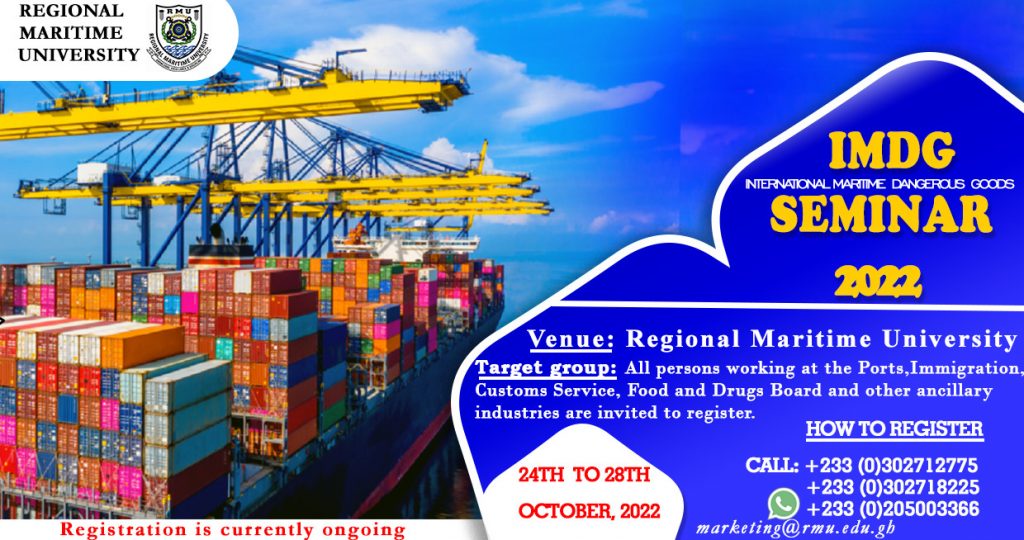 The essence of the training is to develop the leadership character of the students as well as prepare them for condition prevailing onboard ships.
This seminar provides adequate awareness and familiarization training in the context of International Maritime Goods Code and emergency procedures on board ships and in Port areas.