On the 18th of April, 2022 RMU Students' Soccer Team participated in a Football Tournament and came out the winners, with a Trophy.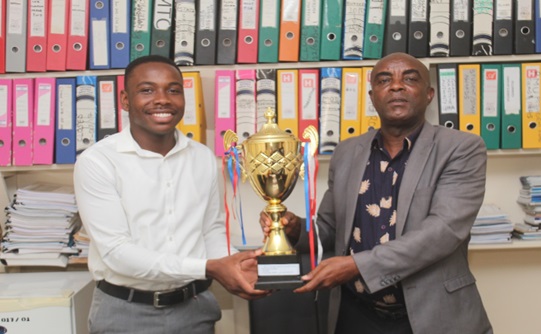 The Soccer Team, represented by the SRC President, Mr. Abayatei, presented the Trophy to the University through the Ag. Vice Chancellor,  Dr. Jethro W. Brooks Jr.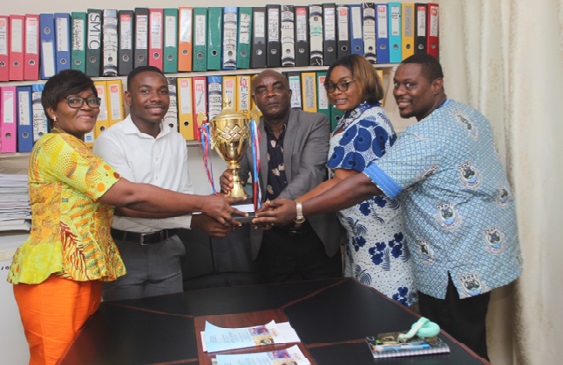 Members of staff who took part during the presentation ceremony were the Co-ordinator of Students Affairs, Mr. Buphy Duncan, the Public Relations Officer, Ms. Sika Attipoe and the Marketing Officer,  Mrs. Evelyn Quartey.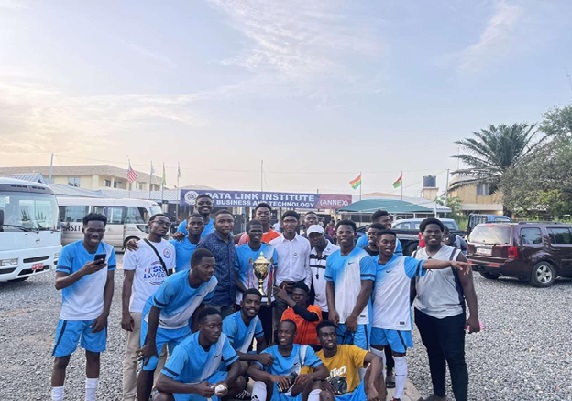 The event was preceded by an invitation to RMU Students Representative Council (SRC) by the SRC of Datalink Institute of Business and Technology.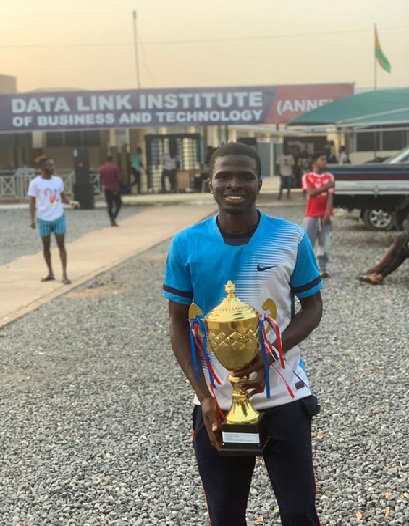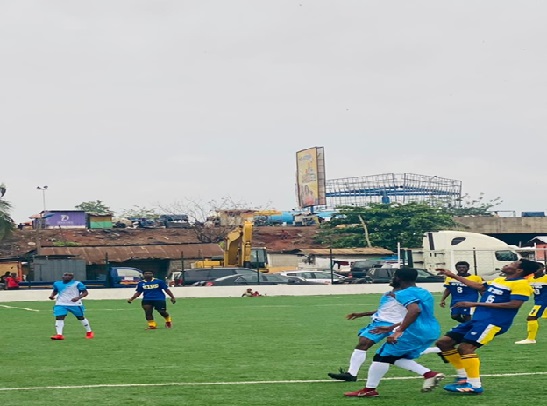 RMU Team played against two institutions namely Datalink Institute of Business Technology and Methodist University.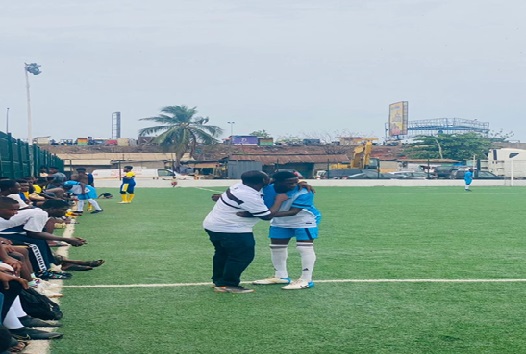 RMU team played their first match against the host, Datalink University, and won by one (1) goal to nil. The second match with Methodist University ended with scores of two (2) goals to one in favour of RMU.
At the end of the Tournament RMU Team came out as the winners with seven (7) points and two (2) goals, and was awarded with a golden trophy.
The excellent training of the Team before the Tournament by RMU Sports Committee, had indeed paid off.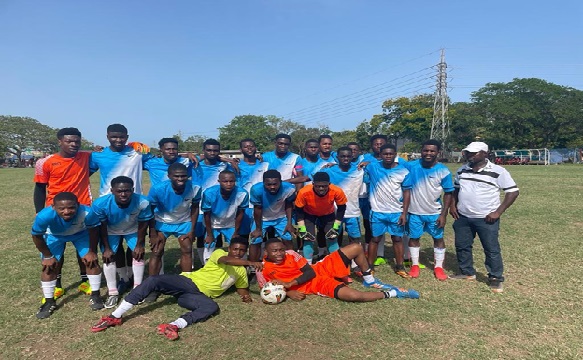 Key persons in RMU football team include the S.R.C. President, Mr. Alex Kojo Abayatey; Sports Chairman, Mr. Oyebamisi Oluwadamilola Michael and Soccer Coach, Mr. Nii Ashong.
Others are Onyekwumnazu Mezue Geoffrey, Joseph Kwofie, Emmanuel Harry Frimpong, Abeiku Aikins, Agyei Michael, Martine Tambi, Abdulkareem and Boyetey Jonathan. The rest are Adjetey Nathaniel Adjei, George Narh, Emmanuel Collins, Emmett King, Samuel Arowosegbe, Williams Kweku Godsfriend, Sankara Seidu, Joel Ackah-Yanzu, Agyapong Raphael Tannie-Kaku and Innocent Semekor.
Information Source: Marketing Unit
Information Date: 29th April, 2022