The Regional Maritime University's (RMU) 19th and 7th Matriculation Ceremony took place on Friday, 18th March, 2022 to welcome freshmen and women to the University.
In all 795 students were enrolled for the August 2021/January 2022 academic year to pursue various academic programmes in the University.
The Deans of faculties presented their students to swear the Matriculation oath. First was the Faculty of maritime studies followed by Faculty of engineering.
Addressing the matriculants, the Acting Vice-Chancellor Dr. Jethro W. Brooks Jr., congratulated them for their ardent performance that qualified them for admission into the University and stated the significance of matriculation as well as the university's expectations of students. He advised the students to conform to all the rules and regulation enshrined in the student's hand book and dress modestly. Additionally, students were enjoined to desist from all vices as well as activities likely to distract them from their studies. The Acting VC in his remarks also mentioned newly introduced and accredited programmes which are MSc International Shipping and Logistics, B.Sc. Naval Architecture, Small Craft and Ocean Engineering options which are expected to commerce during the 2022/2023 academic year. He also revealed some programmes which are awaiting accreditation these are MSc. Sub-Sea Engineering, MSc. Coastal Environmental Management, MSc. Safety Security and Risk management and BSc. Procurement and Supply Chain Management. Furthermore, the traditional vocational programmes Marine Engine Mecahanic and Pre-Sea have been amended to Marine Engine Mechanic (MEM) Cum Rating Forming part of Engine Room watch (ERW) and Pre-Sea Vocational programmes respectively by the Ghana Maritime Authority (GMA). The acting Vice Chancellor, also advised the matriculants to stay focused and equip themselves with knowledge and skills and to adhere to all COVID-19 protocols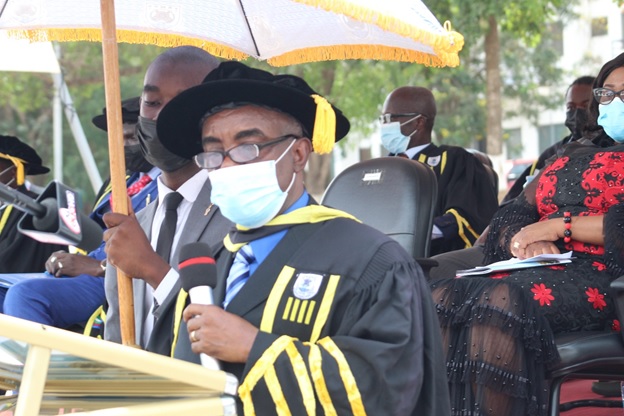 The guest of honour Hon. Agnes Naa Momo Lartey, member of parliament for Nungua -Krowor constituency, in her address expressed gratitude to the management of RMU for inviting her to such an important ceremony, she told the matriculants how privileged they were to be part of a unique institution like RMU which could be compared to none in the sub- region and encouraged them to register their foot print in a positive way , She advised the matriculants to learn hard, be determined, obey the rules and regulations of RMU and reflect on the words of the oath ,she further encouraged the matriculants to collaborate and cooperate with the management and their peers so that they would leave the University best reformed in knowledge, discipline and integrity. She called on government, individuals, and other cooperate organizations to partner with RMU to realize her educational and training objectives. She started that RMU is a unique institution offering great opportunity for young men and women who wants to make an impact in life.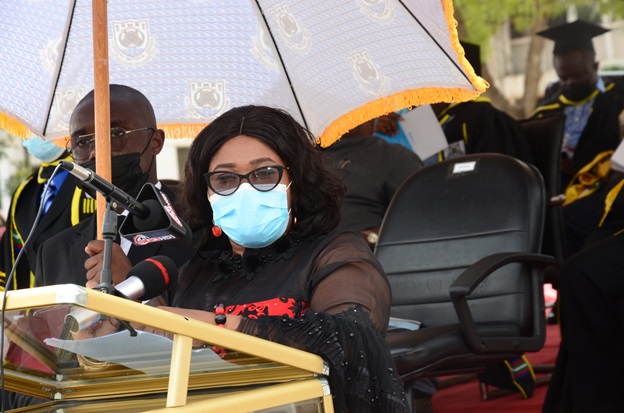 On behalf of the Matriculants, Miss Eliabge Nyamedi, in her speech, expressed their gratitude for being part of this prestigious institution, she encouraged all matriculants to read and get acquainted with the code of ethics of the University and be self-disciplined. In addition, she advised that they take their studies seriously and avoid all forms of examination malpractice and most importantly strive to achieve their objectives of choosing RMU. She acknowledged all parents, guidance and stakeholders.
In a related development, students who had academically performed creditably well with an Average CGPA of 3.6 and above were honourned with certificates of recognition for their outstanding academic results to motivate them to keep up their good work for emulation by all students.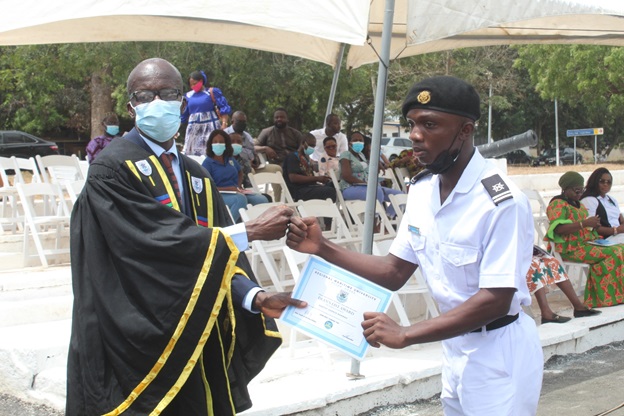 Dignitaries present were; Dr. Jethro Brooks Jnr, Acting Vice chancellor; Dr. Baboucarr Njie University Registrar, Dr. Dennis Njumo Atehnjia, Provost; Ms. Vania O.E. Thomas, Director of Finance; Hon. Agnes Naa Momo Lartey , Member Of Parliament for Krowor constituency, the Deans of faculties, Head of Departments , Academic Registrar ,Deputy  Academic Registrar and Basic Unit Heads.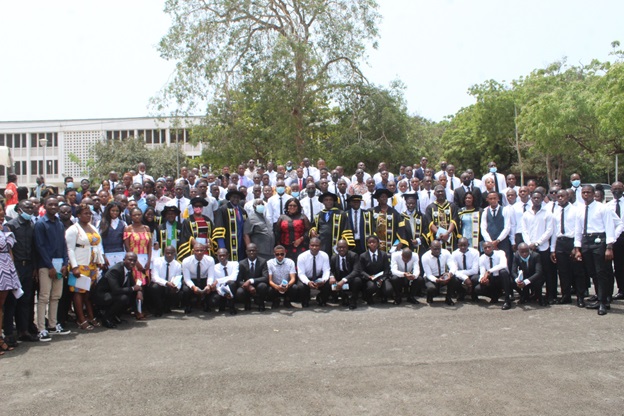 Information Source: Marketing Unit
Information Date: 28th March, 2022