The Regional Maritime University (RMU), has held a three (3) day orientation ceremony for fresh students admitted for the January 2020 /2021 Academic Year to pursue various undergraduate degree programmes. The orientation began on Wednesday 20th to Friday 22nd January 2021 and was held at the Parade Ground of the University.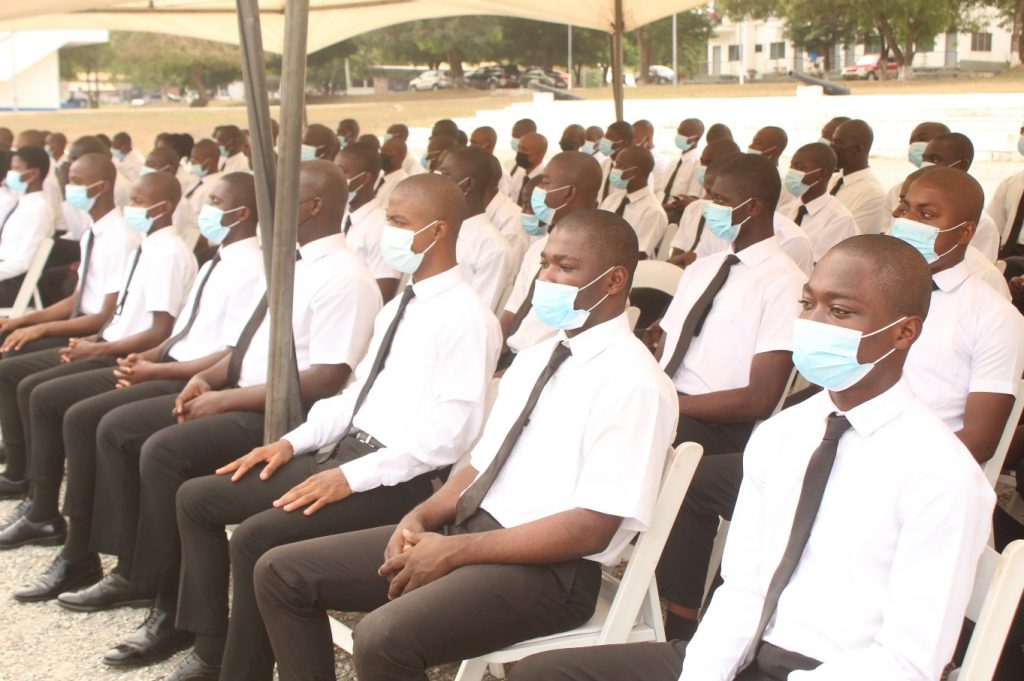 A section of fresh cadet students at the ceremony.
As per previous orientations held by the University, participants for this year's programme were also briefed on the basic rules and regulations of RMU and were introduced to Management members, Deans, Registry, HODs and some University faculties.
Speaking at the ceremony, the Vice Chancellor, Professor Elvis Nyarko, advised the students to always keep in mind the diplomatic status of the University and conduct themselves accordingly. He also advised them to take their studies seriously and work hard to pass out with flying colours.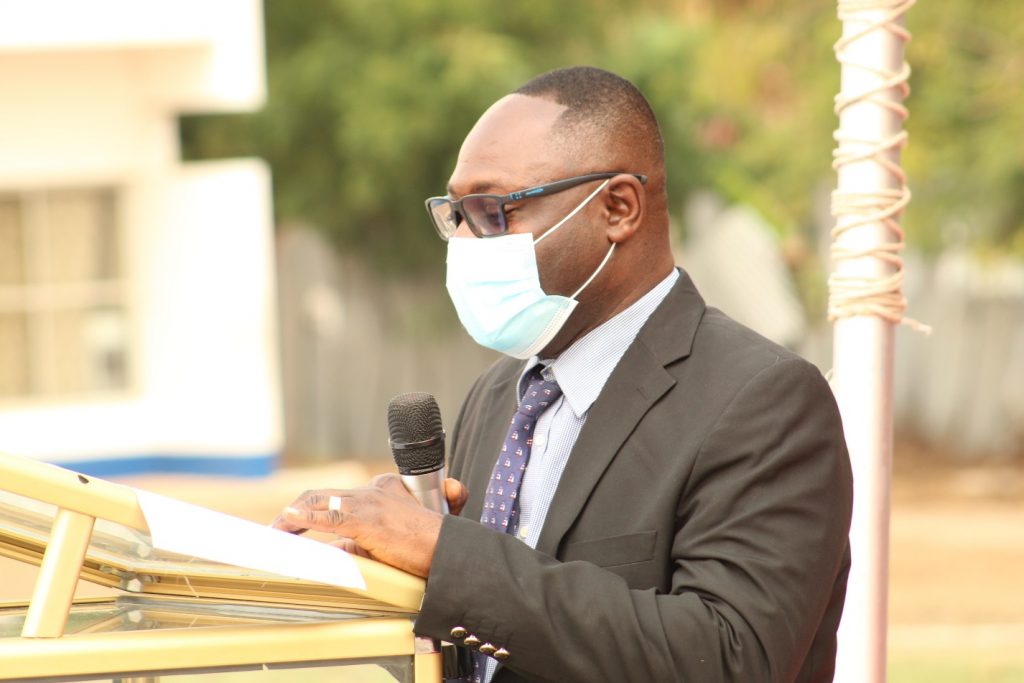 The Vice Chancellor of the Regional Maritime University, Professor Elvis Nyarko, addressing the audience.
The VC also charged the students to adhere to COVID-19 safety protocols and reassured the students of continuous update on the nature and form of delivery of lectures (i.e. face-to-face or online) in the course of the semester.
The Provost of the University, Dr. Denis Njumo Atehnjia also advised the fresh students to take their academic studies seriously. He cautioned the students to be vigilant with studies and not to engage in pursuits likely to distract them from their studies which may result poor performance.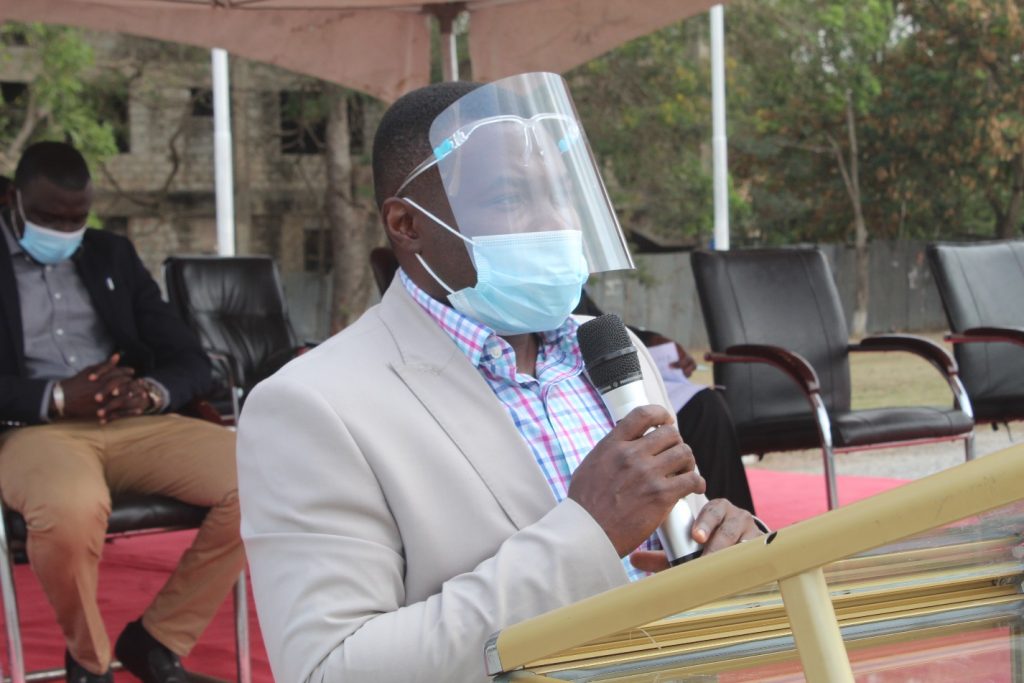 Dr. Denis Njumo Atehnjia , Provost.
Other speakers at the programme- Deans, H.O.Ds, Coordinator of Student's affairs, SRC assured the students of the University's unending support and wished then a fruitful stay on campus. The ceremony was well attended by RMU staff and students.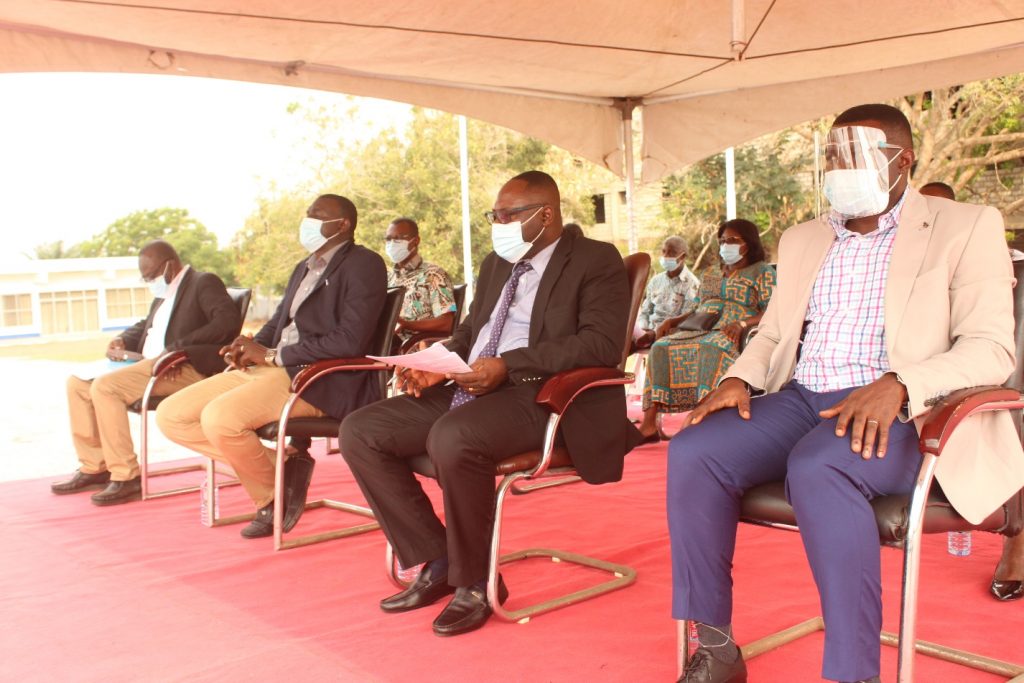 Some RMU Management officials and staff at the ceremony.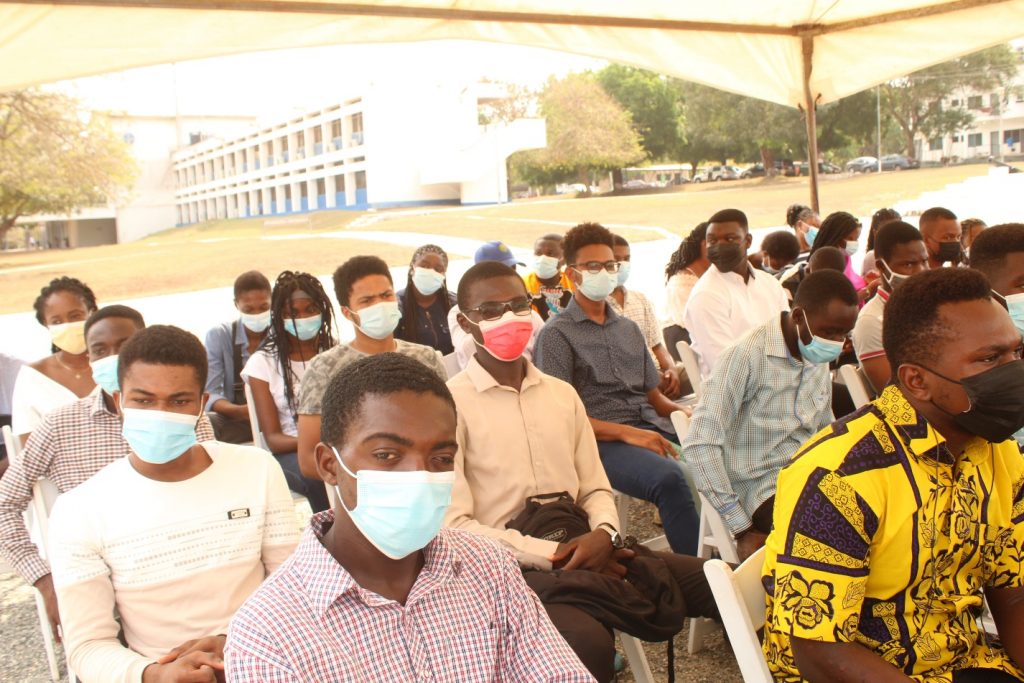 Non cadet fresh students at the ceremony.
Information Source: Marketing Unit
Information Date: 22nd January, 2021