The Regional Maritime University (RMU) held its Orientation Ceremony to welcome all freshmen admitted to pursue various undergraduate programmes of the University. The three-day ceremony took place from Wednesday 19th to Friday 21st January, 2022 at the RMU Parade grounds.
In his opening remark, the Ag. Vice Chancellor welcomed and congratulated all freshmen for their excellent academic performance. He acknowledged Management members for their continuous support in the smooth running of the University.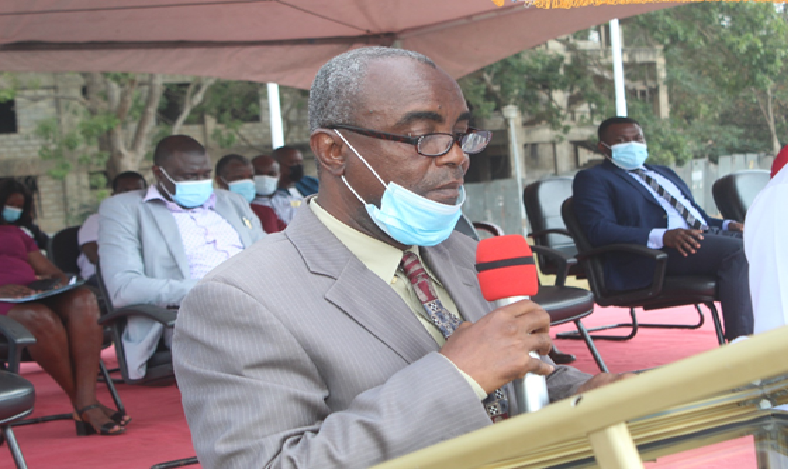 Addressing the gathering, he championed the diplomatic status and academic excellence of the University by stating that, RMU is among the few of diplomatic universities across the globe.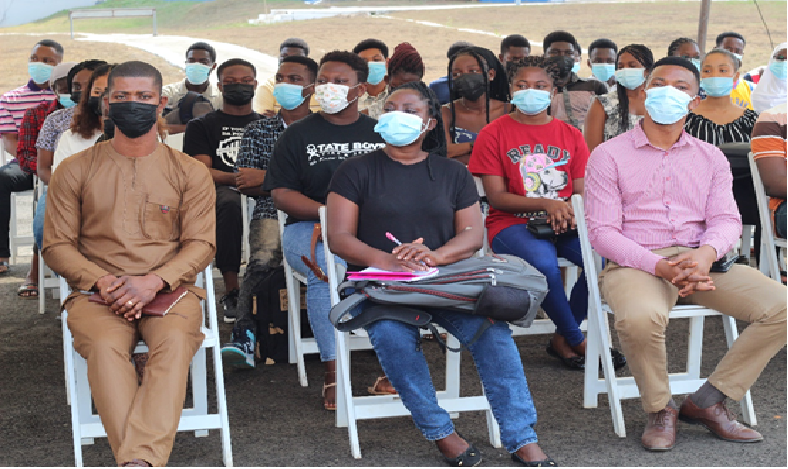 He added that the University provides students with the best training for the Maritime and ancillary industries. In addition, he cautioned the freshmen to desist from activities such as alcoholism, drugs, vandalism, occultism etc. likely to distract them from their studies. The acting Vice Chancellor encouraged the students to read and get acquainted with the code of conduct contained in the RMU students' handbook. Furthermore, He advised them to join the SRC which is a required social activity through which students' grievances may be forwarded for the attention of management.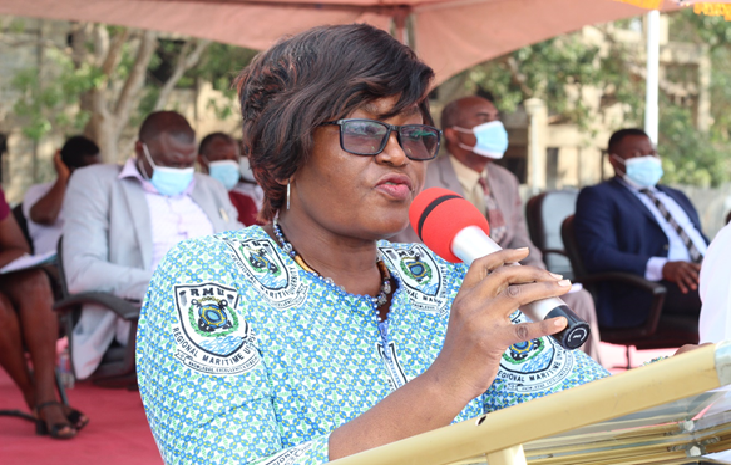 The freshmen were given an overview of the faculties of Maritime Studies and Engineering. Mrs.Felicity Ankoma Sey-Ag. Dean of the faculty of Maritime Studies introduced the various departments of the Faculty, programmes and job prospects. Same was done by Dr.Isaac Animah, Head of Marine Engineering Department who represented the Ag. Dean of the Faculty of Engineering, Dr. Samuel Osei-Bonsu Oppong.
As part of the programmes scheduled for the ceremony, students were introduced to the E-Learning Management System, library services, examination rules and regulations among others.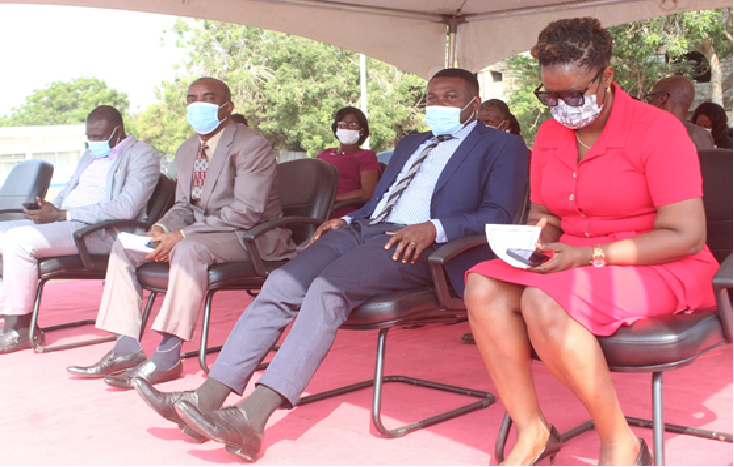 Dignitaries present included RMU Management Team namely, Dr. Jethro Brooks Jr.; Ag. Vice-Chancellor, Dr. Baboucarr Njie; University Registrar, Dr. Denis Njumo Atehnjia; Provost, and Ms. Vania O. E. Thomas; Director of Finance. Others were the Heads of the various departments/units of the University and other senior members of staff.
Information Source: Marketing Unit
Information Date: 24th January, 2022