Training has commenced for some successful ladies selected under the Fully Funded MODEC Welder Training programme advertised by the Regional Maritime University (RMU) in February, 2023. The three (3) months training in Welding and Fabrication will take place at the Regional Maritime University (RMU) in close partnership with Mitsui Ocean Development and Engineering Company Inc. (MODEC) and Cooperate Professional Industry (CPI). The programme seeks to empower and encourage more females to take up vocational courses relevant to the Maritime Industry and its allied fields.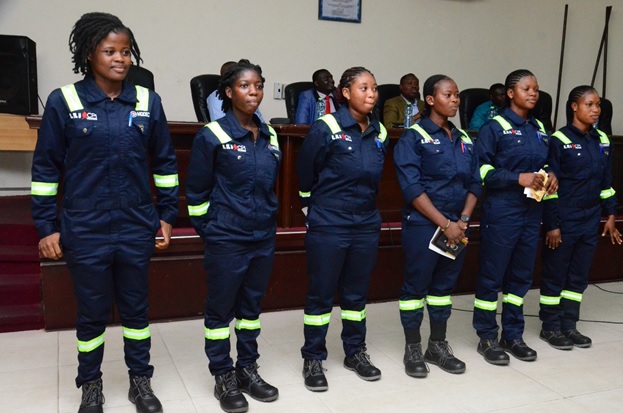 In an opening remark, the University Registrar, Dr. Babuccarr Njie, on behalf of the Acting Vice Chancellor, welcomed the convocation to the gathering. He expressed his appreciation to MODEC and CPI for their partnership in achieving a higher female to male ratio in the Maritime Industry.
He was hopeful that, the purpose and intent of the partnership will chalk remarkable successes in the coming years. He thanked MODEC for refurbishing the Welding and Fabrication Workshop of the University and the sponsorship of two staff from the Regional Maritime University to Canada for academic pursuits. He further made a call to other institutions to follow suit and come to the aid of the University.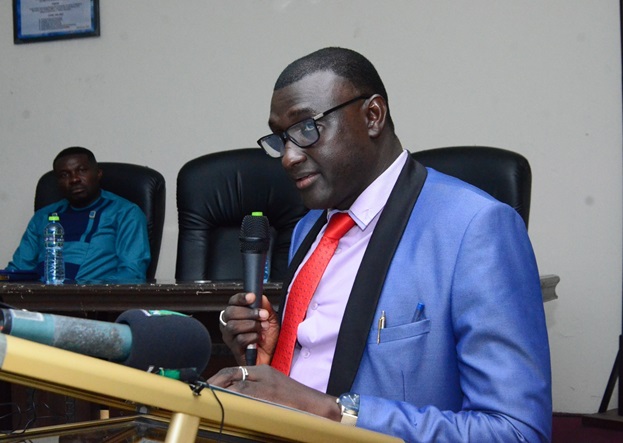 On his part, the Managing Director of MODEC, Mr. Theophilus Ahwirengexpressed his admiration to the Management and staff of RMU for the good maintenance of the Welding and Fabrication workshop since its refurbishment in 2017. The center which has successfully churned out over 500 professionals for the Oil and Gas industry is well stocked to train even more.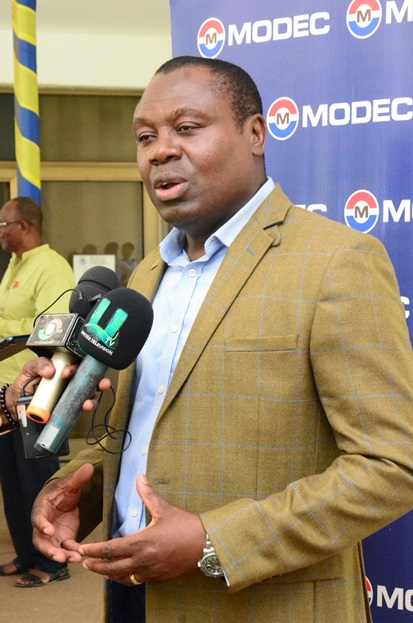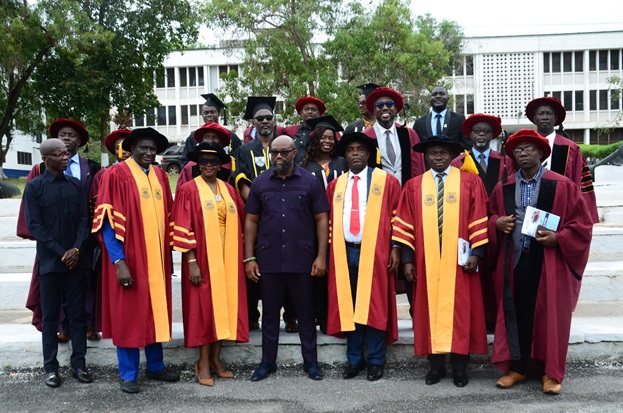 He was hopeful that the fully funded programme by MODEC with the support of RMU nad CPI will implore more females to patronize some vocational programmes of the University, thus increasing the current percentage of female welder trainees from 5% to better. He added that, the training to be received from RMU will qualify the students to receive a CWB Level I Certificate for welders. The CWB Level I Certificate is an internationally recognized certification to be issued by the Canadian Welding Bureau. He tasked the students to seize the opportunity and make the University and its sponsoring partners proud. In return, the ladies pledged to make the University and the sponsors proud. The beneficiaries are; Angela Sackey, Theresa Osei Dampo, Priscilla Dadjo, Hagar Frimpong, Nella Akurugu, Stella Akofa and Favor Gbadjo.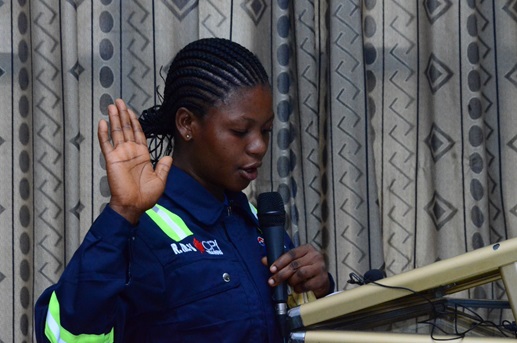 The Ceremony was well graced by industry players who had turns in engaging the ladies through career guidance and counselling.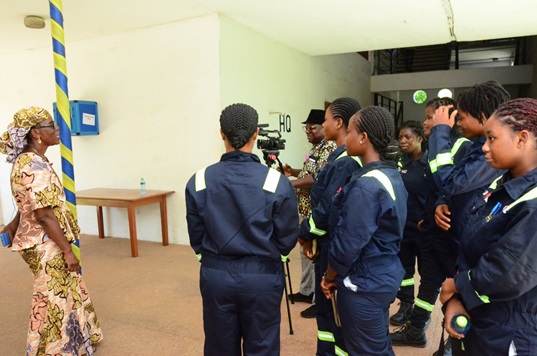 Information Source: Marketing Unit
Information Date: 26th April, 2023