On the 15th and 16th of June, 2022, the Ag. Vice Chancellor, of the Regional Maritime University, (RMU), Dr. Jethro W. Brooks Jr., joined other dignitaries to deliberate on the Governments of Ghana and Korea's collaboration on the implementation of infrastructural projects, in line with Ghana's National Development Strategy and Infrastructure Plan (2018-2047), for recovery from the COVID-19 Pandemic.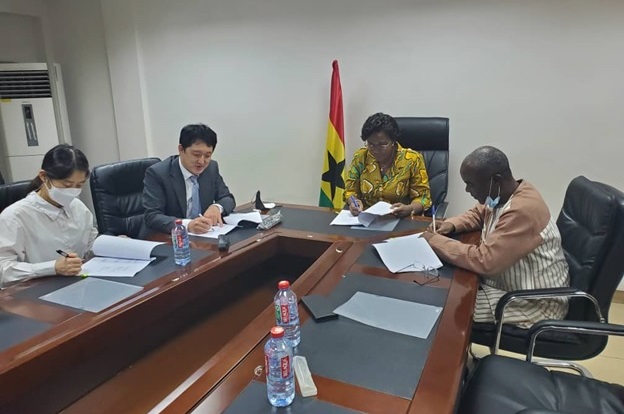 The priority projects include that of the modernization and facelift of the Regional Maritime University (RMU), to enhance its infrastructural capacity to boost and facilitate the training of personnel for the maritime and ancillary industries.  This would be in addition to major projects undertaken by the Ministry of Transport, Republic of Ghana, including the Acquisition of a Training Vessel for RMU for the training of seafarers and the Construction of an Auditorium Complex for the University.   The Project would serve to increase the number of seafarers in the subregion and build capacity of marine professionals with the provision of onboard practical training to foster economic growth in West and Central Africa.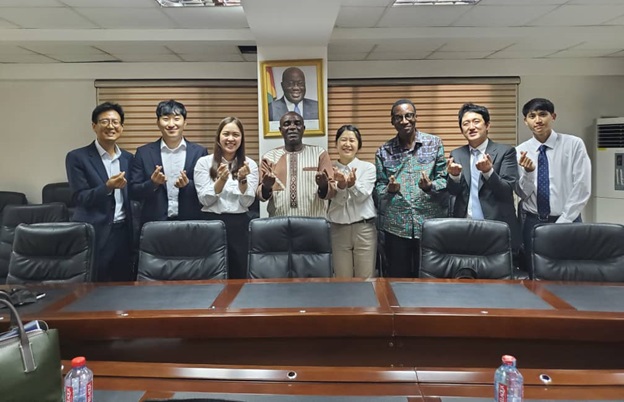 The scope of the US$146,000,000 (One Hundred and Forty-Six Million US Dollars) Project covers the provision of a Training Ship, Training Simulators and Equipment, Architectural and Infrastructural Works and, Maritime Education and Training Equipment.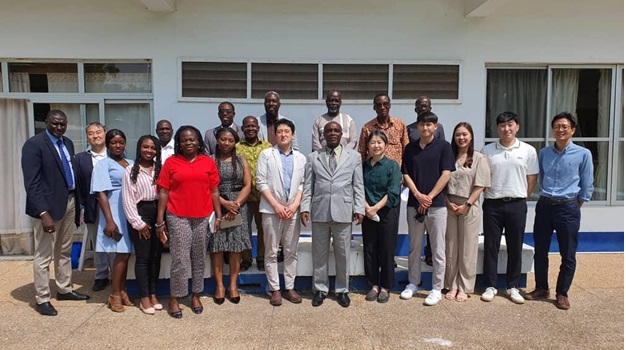 Dignitaries present for the deliberations included Madam Yvonne Quansah, Director, ERMERD, Ministry of Finance; Mrs. Mabel Sagoe, Ag. Director, Ministry of Transport, on the part of the Government of Ghana.  Others were Hyukjoon Kwon, Mission Chief, The Export-Import Bank of Korea; Hyonjong Lee, Chief Representative, EDCF. Accra Office, on the part of the Korean Government.  The RMU was represented by Dr. Jethro W. Brooks, Jr., the Ag. Vice Chancellor, Ing. Augustus Addy-Lamptey, the Project Manager and the Dr. Baboucarr Njie, the University Registrar.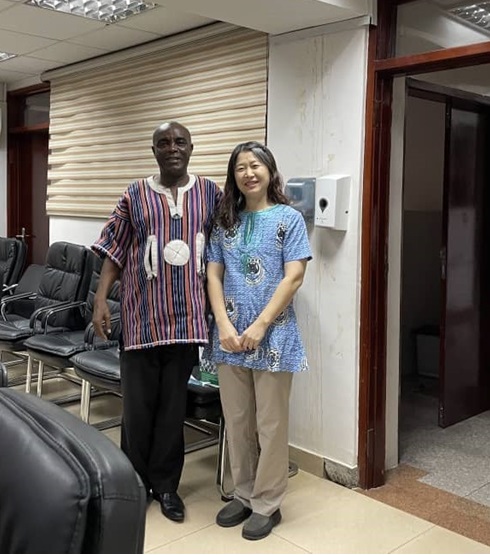 Information Source: Marketing Unit, RMU
Information Date: 17th June, 2022