The opening ceremony of the commencement of the Support for West Africa Integrated Maritime Strategy (SWAIMS) project was held at the African Unity Auditorium of the Regional Maritime University (RMU) on Monday, 23rd January 2023. The training programme is a collaboration between RMU and the European Union (EU) aimed at enhancing the professional competences of maritime professionals with the goal of promoting the culture of both intra and inter-agency communication and trans-national co-operation. The training which is being conducted at RMU, will strengthen regional cooperation and training on integrated maritime strategies.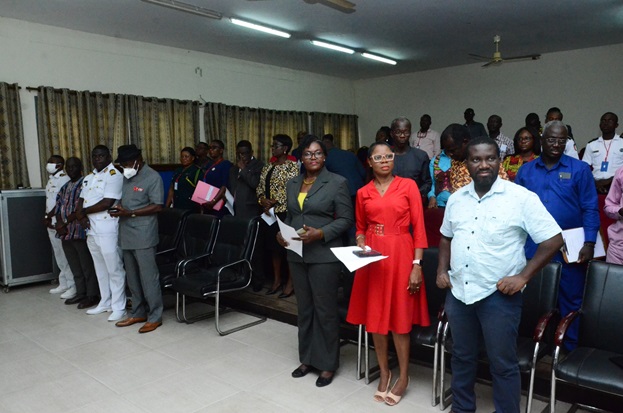 In his welcoming remarks, the Acting Vice Chancellor of RMU, Dr. Jethro W. Brooks Jnr., urged government to provide resources to the Ghana Navy and other agencies to ensure that they are well equipped to combat maritime crimes. According to him, the over-exploitation of marine resources, rapid degradation of the maritime environment through pollution, coastal erosion and rising sea level have made it urgent for a coordinated government intervention, hence the SWAIMS project at the Regional Maritime University. He also called on organizations to invest in the maritime sector. According to him, the maritime sector plays a crucial role in the transfer of commodities from one country to another. He encouraged all participants to make good use of the RMU facilities while on campus. He was of the high hope that the training, as done previously, will move maritime agencies closer in the fight against maritime crimes.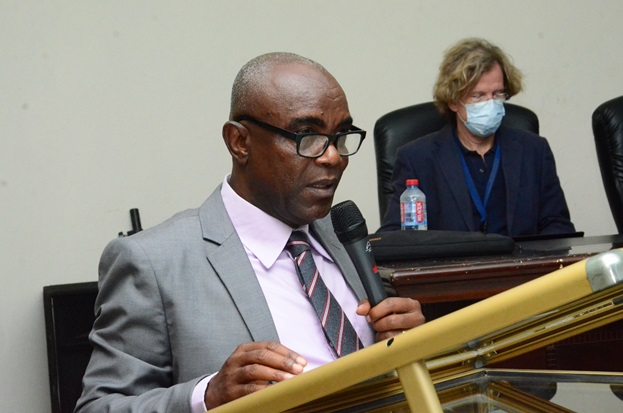 The Coordinator for the programme Ing. Augustus Addy-Lamptey, added that the training will serve its purpose of enhancing the skills of the participants. According to him, the project aims to achieve a common goal of fostering a regional cooperation. In addition, he mentioned that, illegal activities such as robbery, piracy among many others make the Gulf of Guinea susceptible to criminal activities. Unfortunately, these threats pose adverse security implications on the region which in general, poses a great threat to maritime security. He advised participants to follow with keen interest throughout the six (6) weeks training. He informed the audience that, facilitators for the programme were drawn from Maritime Training Institutions and agencies including RMU, European Union (EU), Ghana Ports and Habours Authority (GPHA) among many others.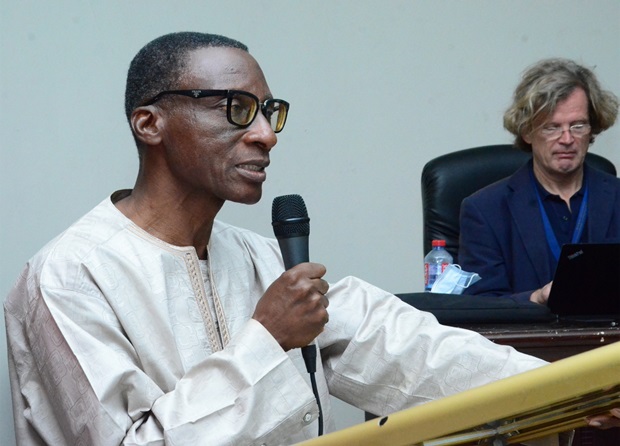 A total number of 20 participants (drawn from Ivory Coast, Togo, Nigeria, Ghana and Benin) will be at RMU for the six (6) weeks training which has been fully funded by the EU.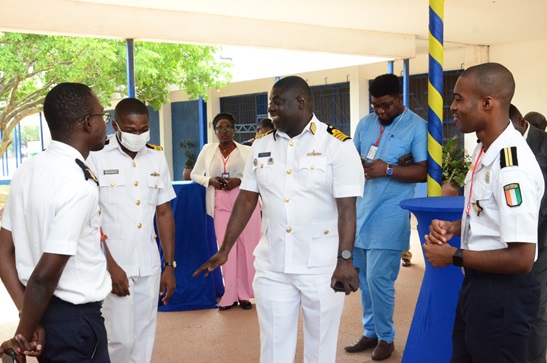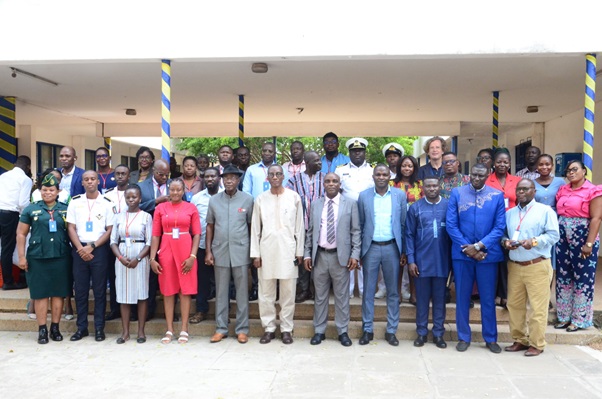 Information Source: Marketing Unit, RMU.
Information date: 26th January, 2023