A total of 691 students took the Matriculation Oath for the 2021/2022 Academic Year during the Regional Maritime University's (RMU) 18th and 6th Matriculation Ceremony held at the University Parade Grounds on 27th March, 2021.  The admitted students comprised 608 undergraduate and 83 postgraduate students for August 2020 and January 2021 intake.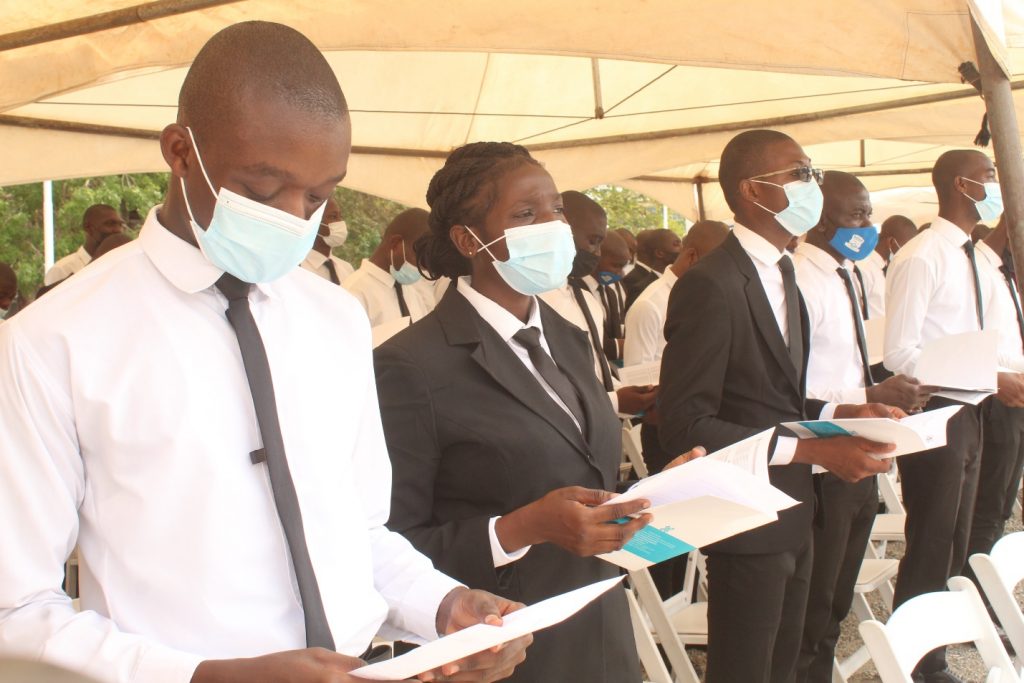 The Matriculation Ceremony marks the official acceptance of admitted students into the University, and during the Ceremony, all freshmen take the Matriculation Oath to abide by the statutes of the University. The Matriculation Oath was administered by the University Registrar, Dr. Baboucarr Njie.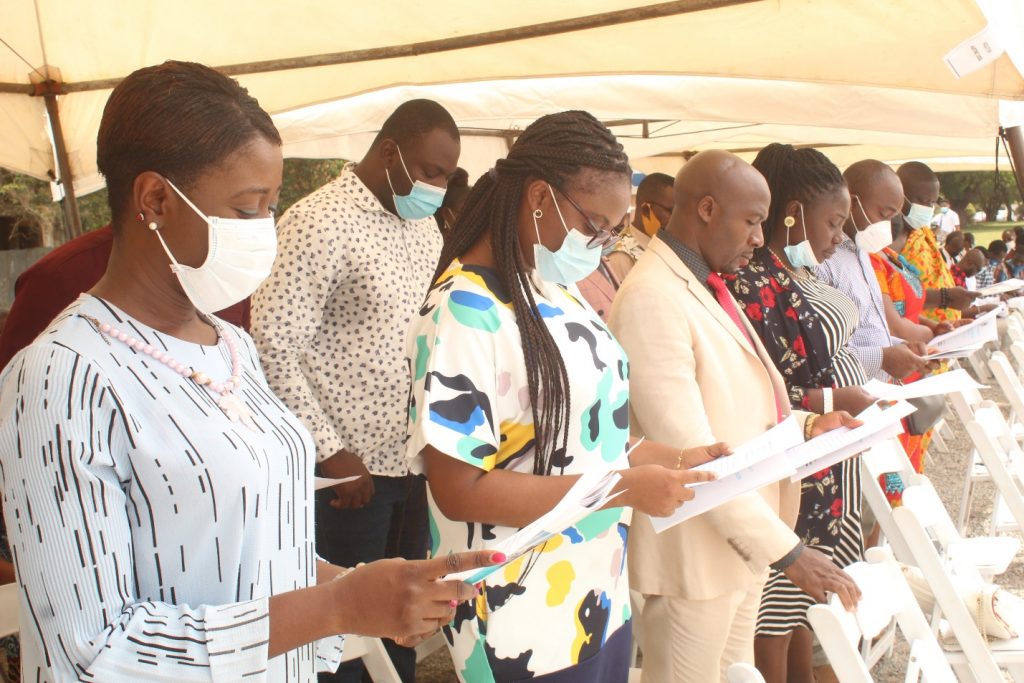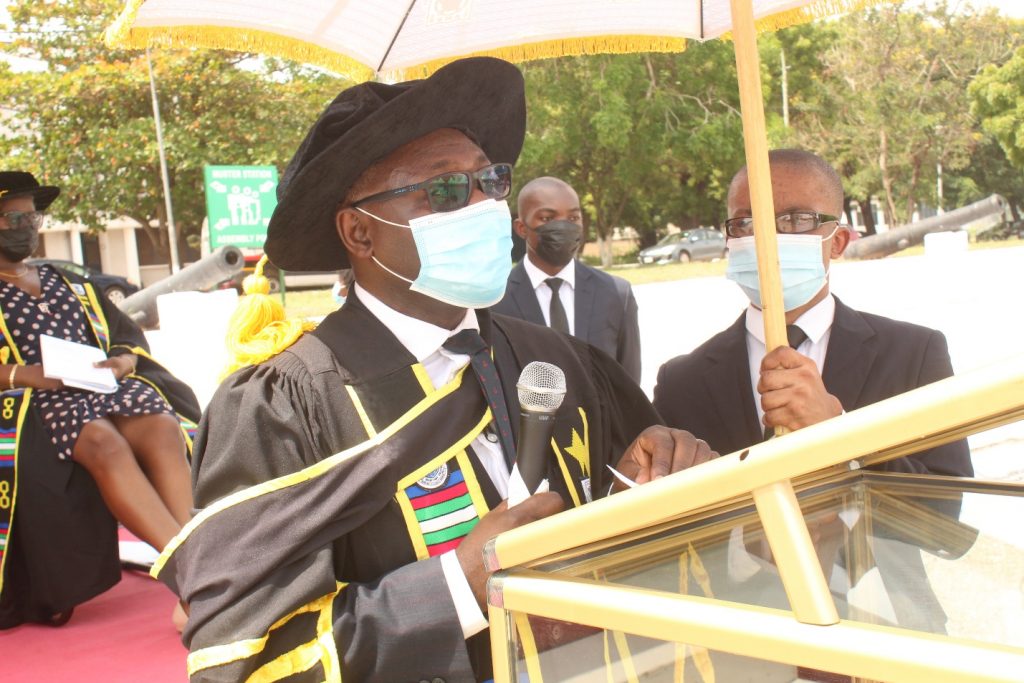 Speaking at the Ceremony, the Vice Chancellor, Professor Elvis Nyarko, congratulated the students for working hard to gain entry into RMU, an institution of high repute in West and Central Africa for higher education in maritime education and training. The students were all enjoined to take note of their rights, privileges and responsibilities as enshrined in the University Act and Students Handbook.
He assured students and parents of the University's commitment to uphold, protect and ensure a peaceful and fruitful study period for students, despite the COVID-19 pandemic restrictions. The VC advised students to make maximum use of the online study platforms and to desist from any engagement in cyber fraud.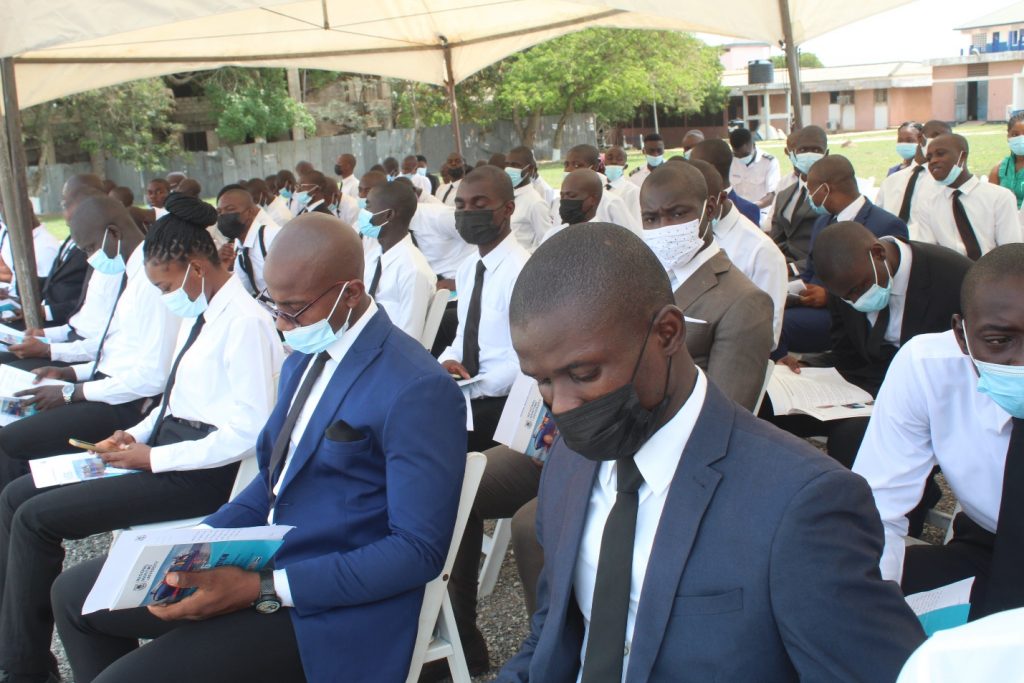 The VC also encouraged the youth to pursue careers in the maritime sector because it was lucrative with great employment prospects. In relation to this, he underscored the need for a sustainable maritime transportation system geared towards the growth of the blue economy in view of the evolution of international trade with its resultant need for countries to work together.
AWARDS
Some continuing students who had distinguished themselves for outstanding academic performance, with a Cumulative Grade Point Average (CGPA) of at least 3.60, were duly recognized and awarded. Recipients of this award were drawn from the Faculties of Maritime Studies (54 students) and Applied Sciences (57 students).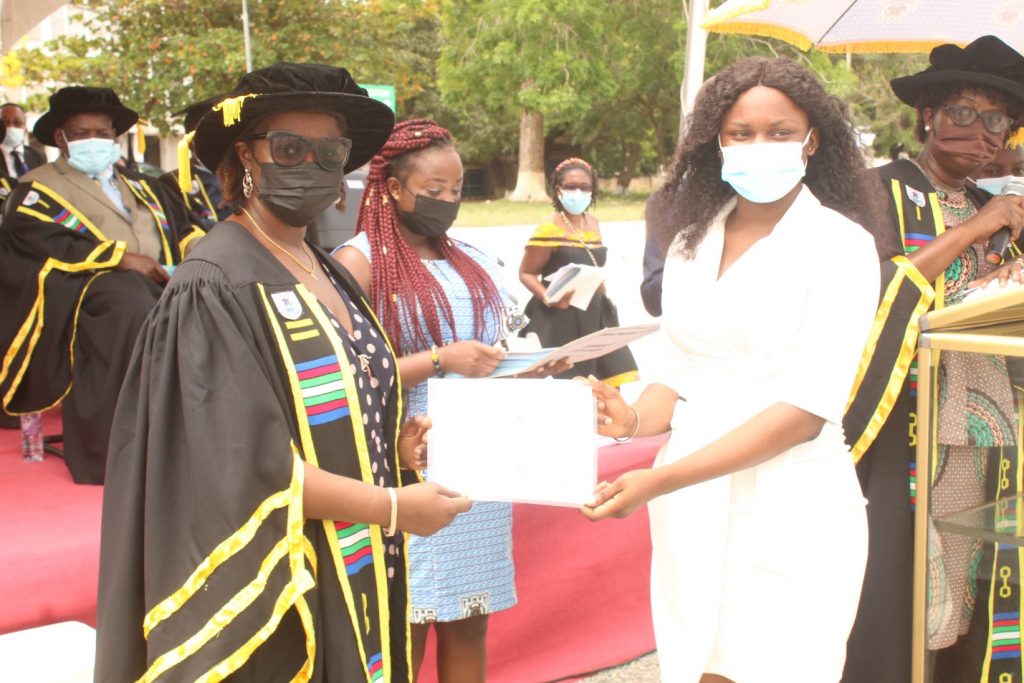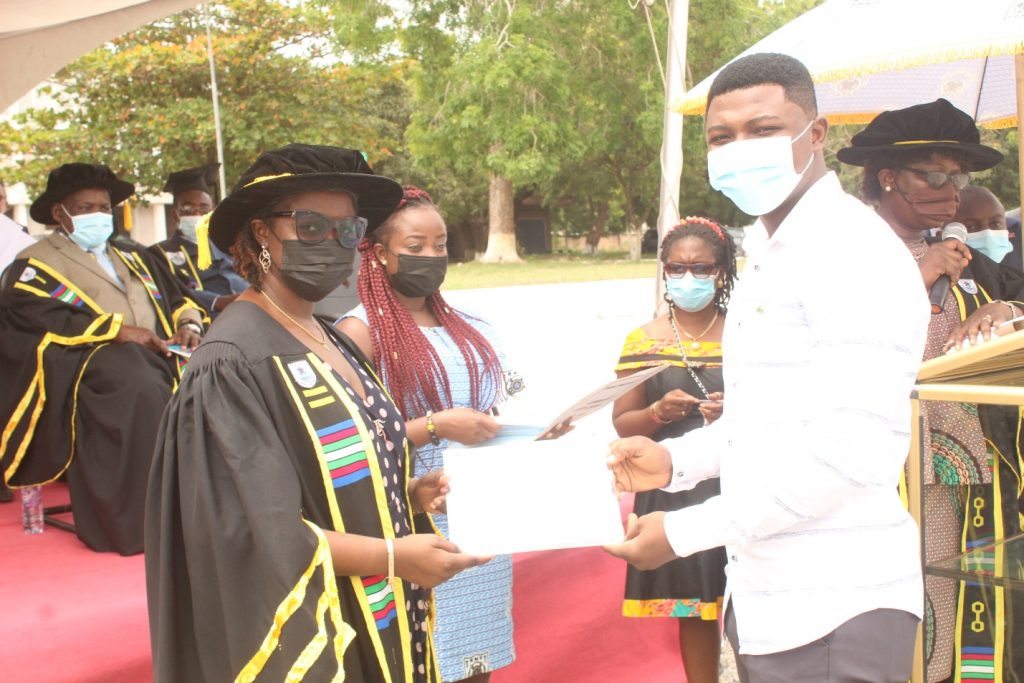 The Matriculation Ceremony was witnessed by officials of the University, RMU staff, parents, students and friends of the Media.
Information Source: Marketing Unit, RMU
Information Date: 30th March, 2021