Ghana Most Beautiful, 2020, Miss Naa Dede Botchwey, paid a familiarization visit to the University on Thursday 11th March, 2021.
The visit was a follow-up to RMU's participation and support of the Naa Dede Botchwey (NDB) Foundation Fund Raising event held on 26th February, 2021 at Kempinski Hotel Gold Coast City.
The Beauty Queen held discussions with RMU Officials on her educational project and her quest to work with RMU to give scholarships to girls to be educated at the Regional Maritime University, in partnership with Ga Mantse's Office, among others. The RMU, with its mandate to train personnel for the maritime and ancillary industries, is well positioned to support the educational cause of the Beauty Queen.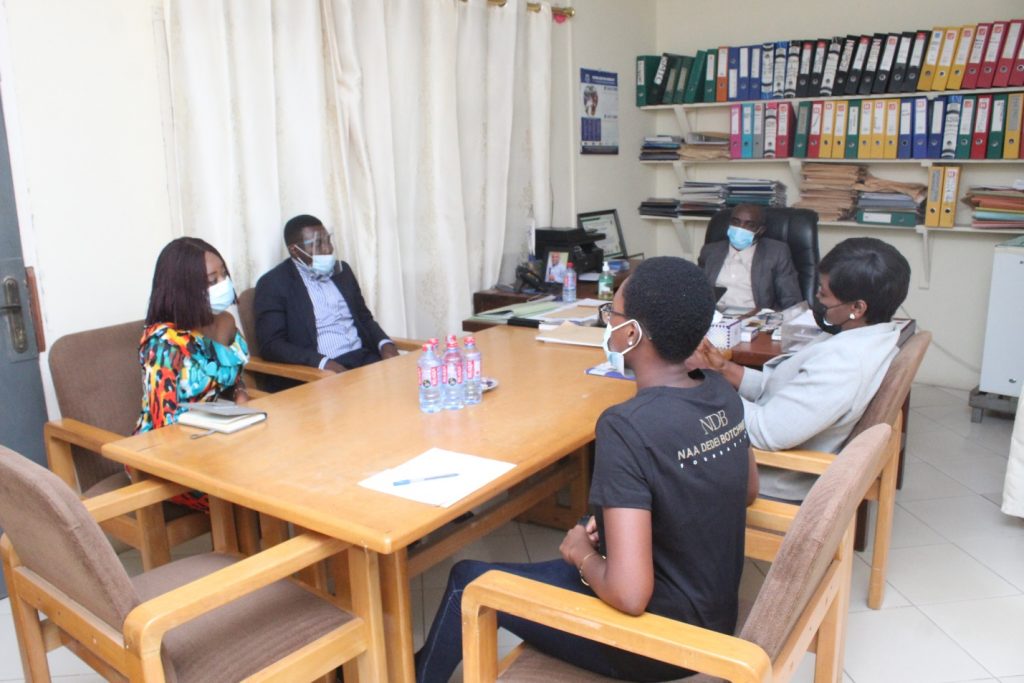 Ghana Most Beautiful, 2020, deliberates with officials of RMU.
Miss Botchwey was taken on a site tour of RMU training facilities such as Welding and Fabrication Centre, Laboratory Complex that houses the Full Mission Engine Room Simulator, Crane Simulator, Oil Drill Simulator and other Oil and Gas laboratories. Other facilities toured were the Bernard Schulte Management Group and RMU Olympic Swimming Pool.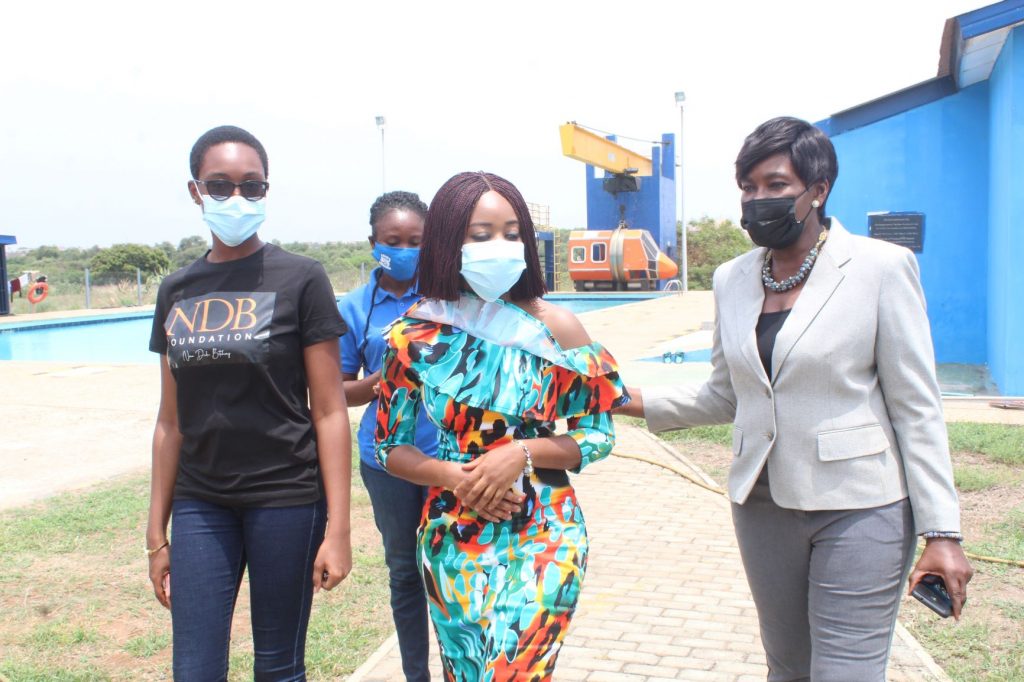 Ghana Most Beautiful Tours RMU Safety Centre and Swimming Pool
RMU Officials present during the visit were: Mr. Jethro Brooks, Jr., Pro-Vice Chancellor; Dr. Atehnjia Njumo, Provost; Capt. Joshua Nii Addo Addo, Lecturer and Co-ordinator of Cadets Training, Bernard Schulte Management; Mrs. Evelyn Quartey, Marketing Officer. The Beauty Queen was accompanied by Miss Beatrice Botchwey, an official of NDB foundation.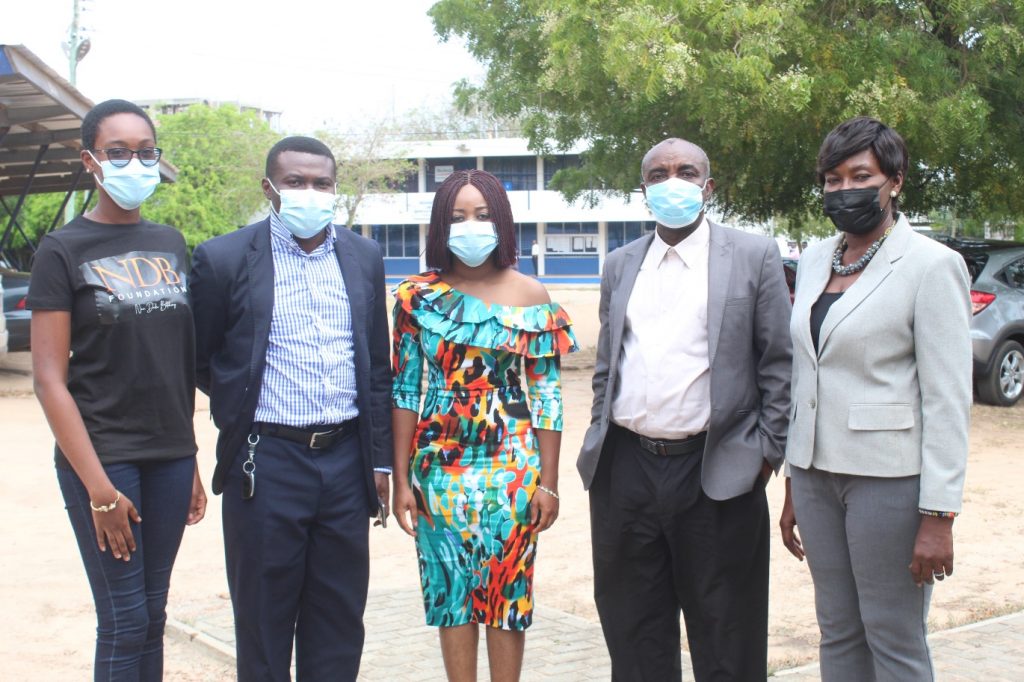 Ghana Most Beautiful, 2020, poses with some officials of RMU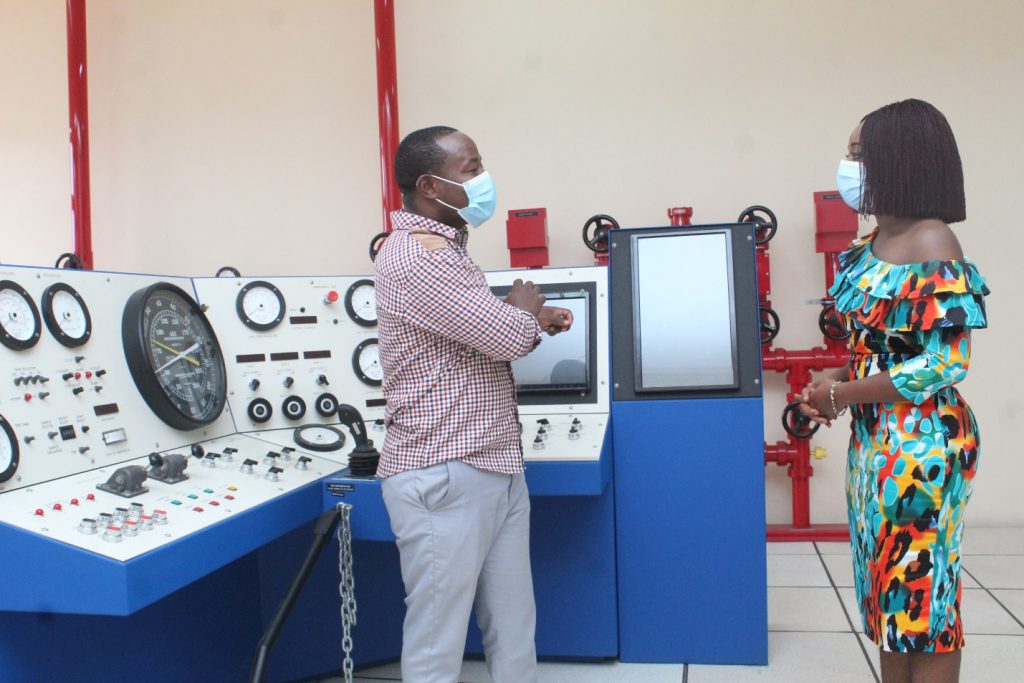 Ghana Most Beautiful tours RMU Oil Drill Simulator Laboratory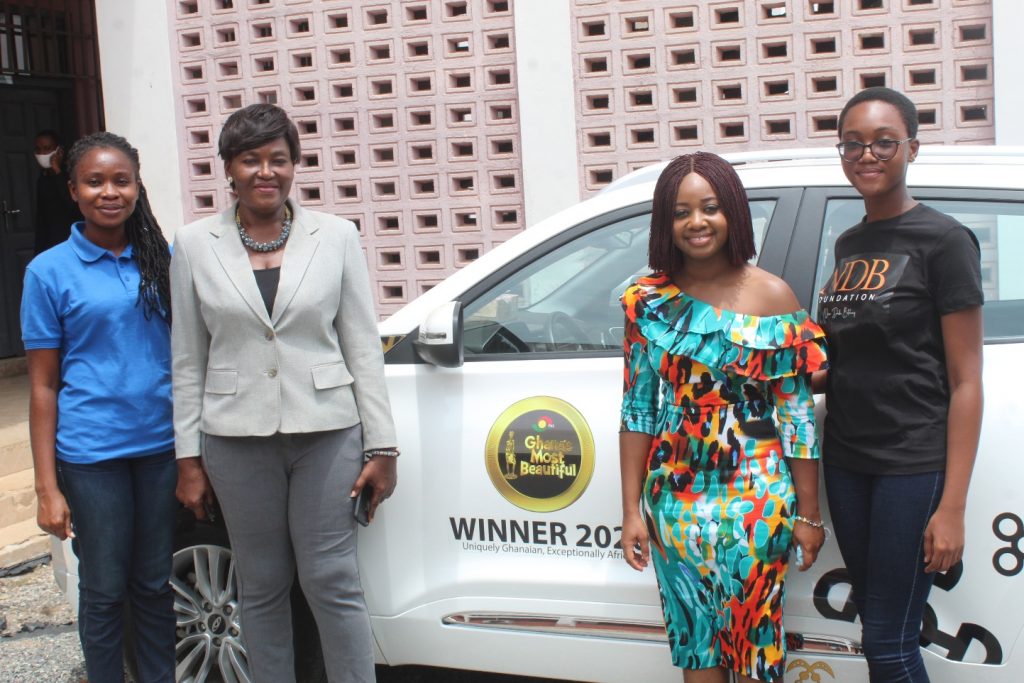 Ghana Most Beautiful, 2020 (middle right) being given a tour of Laboratory complex by Marketing Officer, RMU.
Source: Marketing Unit, RMU Date: 15th March, 2021